<![if !vml]>

<![endif]><![if !vml]>

<![endif]>™ PAM Polymer Flocculants
<![if !vml]>
<![endif]><![if !mso]>

<![endif]>

<![if !vml]>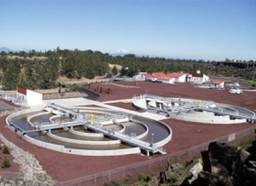 <![endif]>

<![if !mso]>

<![endif]><![if !mso & !vml]> <![endif]><![if !vml]>

<![endif]>

<![if !vml]>

<![endif]><![if !mso]>

<![endif]>

Bestac International, Inc.

P.O. Box 585

Wayne, NJ 07470  USA

Tel: 973 6336878 

Fax: 973 6330828

Email: service@qualfloc.com

[Bestac International, Inc.]

©Copyright, All rights reserved.

<![if !mso]>

<![endif]><![if !mso & !vml]> <![endif]><![if !vml]>

<![endif]>Qualfloc™ PAM Flocculants for Wastewater Treatment

The Qualfloc™ PAM polymer flocculants and coagulants are used extensively in wastewater treatment for municipal and industrial wastewater treatment plants.

Municipal Wastewater Treatment

Our products can be used in all solid-liquid separation processes in municipal (or sewage) wastewater treatment:

<![if !supportLists]>· <![endif]>Primary sewage treatment. Usually the use of an anionic polymer in combination with an inorganic/organic coagulant can reduce the biological loading. The size of the clarifier can be reduced due to the accelerated settlement rates in the primary clarifiers, resulting in a significant capital saving. Recommended Products: Qualfoc™ A2424, A3226

<![if !supportLists]>· <![endif]>Activated sludge treatment. Product type can vary based on the actually application condition, however a medium to high charged cationic polymer is typically required.

<![if !supportLists]>· <![endif]>Digested sludge treatment. High cationic charged polymers with wide range molecular weight options are typically more effective for such treatment.

Industrial Wastewater Treatment

The Qualfoc™ polymers and coagulants are extensively used in the treatment of processing water and wastewaters for many industries:
Paper

Textiles

Leather

Petrochemical

Oilfield

Chemical

Food

Breweries/Wineries

Electroplating

Pharmaceutical

Slaughterhouses
Qualfloc™ polymers have extensive product options to fit various application cases for all water and wastewater treatments. However it is normally very hard to give simple recommendations mostly because the uncertain and complicated conditions of the water being treated. In order to select the product that has the best performance, a lab test and followed by a plant trial test is normally necessary.
In general, if the wastewater has been biologically treated which is likely the case in most industrial wastewater treatment plants, then the use of a single cationic flocculants will normally give the desired results. If the wastewater has particular high levels of BOD, COD, oils or color, then some type of pre-treatment may well be required. It is often the case that two or three more products will need to be combined for complicated conditions, particularly when the substrate is difficult to flocculate and a pre-treatment with a coagulant (may also involve PH adjustment) is required.
For sludge dewatering, a single cationic flocculants product will normally be the optimum product require. For wastewater color removal of most dyeing and printing industries, Qualfloc™ 301, 302 combined with a coagulant and flocculants is normally the product to be used. Due to the complexity of the water, a lab test and a plant trial test for such application is normally necessary.